You know you should be putting up more blog posts, and you still have that eBook you wanted to finish, but between customer calls and appointments, there just isn't enough time in the week.
For many IT business owners, there never seems to be enough time to do everything they need to. And it shows as soon as new traffic and leads start to dry up.
They often run into two competing needs for their time, one to market to generate new leads and sales and the other to follow up on all those leads and customers. One way to find more time is to automate your content marketing.
Why is Pushing Out a Regular Stream of Content Important?
If you're suffering from a "start and stop" content marketing strategy it can mean that you never get the traction you want from your blogs, social media posts, videos, or other marketing.
The key to any good marketing strategy is consistency. You want your marketing to become a well-oiled machine, consistently bringing in leads, nurturing those leads for conversions, and cross-selling to gain repeat business.
If you only put out blogs or social media posts "when I have a chance," it can seem like your strategy isn't working very well, because it never has a chance to build on itself to gain the following and traction you need.
65% of businesses find it challenging to produce engaging content, and 60% say they can't produce content consistently.
When you don't have marketing going out regularly it can lead to a "feast or famine" lead generation process. When you have time to push out content, leads start to come in. But then you get busy with those leads, and let marketing slide, and suddenly the lead pipeline is empty.
Finding ways to keep consistent content marketing going out in less time takes looking for those areas you can automate, outsource, and optimize. What you ultimately want to do is create a content marketing engine that keeps that cycle of Content > Leads > Content > Sales > Content > Repeat Business going.
Why Content Marketing Should Be a Top Priority
Here are some stats from the Content Marketing Institute that illustrate why content marketing should be your IT business's top priority.
Content marketing costs 62% less than outbound marketing and generates 3X as many leads.
Small businesses that put out blogs have 126% more leads than those that don't.
Content marketing conversion rates are 6x higher than other marketing methods.
Websites that have blogs have 434% more pages indexed in search engines on average that those that don't.
How You Can Market in Less Time with Automation
You know you need to push out more content marketing, but how can you make more minutes in the day?
By using the tips below to automate your content marketing strategy, you won't have to, because keeping content generated and going out will take a lot less of your time.
Use Tools to Auto-Publish Social Media Posts & Blogs
One of the types of automations you can put in place to use your time wisely is to front load content and then have it go out according to a schedule. This allows you to put your content together for a month in one concentrated chunk of time, and then put it on autopilot, going out daily or weekly until it's time to preload it again next month.
By doing your content in a concentrated time segment (i.e. a Saturday afternoon), you reduce the time it would take to put out the same content little by little throughout the month.
Here are some tools you can use to auto-publish your content:
Bring New Content Topics to You
Coming up with ideas for new content can be nearly as time consuming as creating the content itself. Instead of spending time wracking your brain for ideas on topics, automate the process and have them come directly to you in your inbox.
Here are a few ways to do this:
Automate Reporting from Google Analytics
Which of your blogs gets the most traffic and interaction? By doing more content around the topics that get you the most engagements you can drill down into what's working and what your customers like.
But pouring over reports is time-consuming. Instead, have the reports prepare themselves for you and deliver themselves to your inbox weekly or monthly.
Here's how to do this in Google Analytics:
Pull up the report you want – Such as going to Behavior > Site Content > All Pages, which shows stats like # of unique visitors and time on page.
Click the Share button at the top, enter your email address and the frequency (once, daily, monthly, etc.) that you would like the report emailed to you.
A conversions report would be another great one to automate. You can find out how to set up Google Analytics to track conversions here.
Outsource Some of Your Content Marketing
50% of B2B marketers outsource at least one of their content marketing tasks to automate the process and save them time.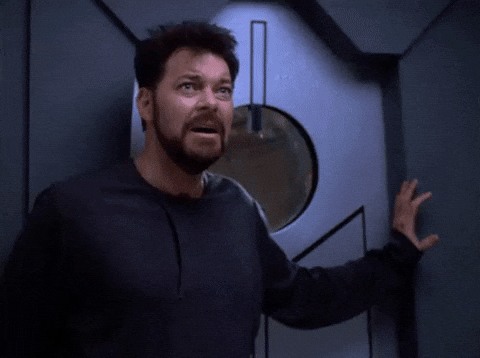 If you never seem to have enough time to generate content, having a site like Tech Blog Builder deliver fresh, original content for you every month can take the heavy lifting off content generation. Then all you have to do is push it out.
One blog can generate multiple other types of content, like videos, social media posts, and more to supercharge your tech marketing engine and keep it running consistently with high quality content.
Add Curated Content to Your Marketing
Not everything you post on social media or add to your email newsletter has to be original content. You can save yourself some time and keep content going out on a consistent basis by integrating curated content into your content marketing strategy.
Curated content keeps followers interested and engaged and helps build your business as an authority in your field. People know that they can count on getting great IT-related news from you from a variety of sources.
You can automate the content curation process by using a few different online tools that will go out and grab content based upon the keywords you enter:
Here are more tips on automating content curation for your MSP business.
Set Up an Email Drip Campaign
One of the often time-consuming content marketing tasks has to do with using email to nurture leads. It can mean sorting through your leads list to find what you last sent someone, then writing individual emails as follow up and sending them out.
You can completely streamline this process by automating it with email drip campaigns. While they take a little time to set up on the front end, the beauty is that once the machine is set up, your lead nurturing emails go out automatically according to a schedule, and you're freed up from those laborious email follow ups.
Email drip campaigns have multiple benefits, including:
Your message goes out consistently to each lead (no one drops between the cracks)
You can send strategic content targeted by a lead's initial interest
You can feed different content based upon someone's clicks on an email
Drip campaigns get better response rates than single send email blasts
The entire process is automated, saving you tons of time
Another big benefit is that businesses typically see a 20% increase in sales and 45% increase in lead ROI when they start nurturing leads using a drip campaign.
Use Templates for Fast Content Creation
Did you ever think one of the following? "It would be great to have an email newsletter, but I have no idea how to put one together!" or… "I know I should be using graphics on my social posts, but I'm no good at that stuff."
There is no reason to reinvent the wheel when it comes to email newsletters and other visual content like social media posts, infographics, or eBooks. There are multiple templates out there that can help short-cut the process and automate your content creation.
For example, using Adobe Express, you just enter your brand logo, color, and font choice, and it applies them to multiple ready-to-use templates automatically. No worrying about how to style or size a social post, it's already done for you.
Sites like MailChimp and ConstantContact provide several email templates you can use that have preset images and graphics. All you have to do it fill in the text and links, and you're good to go. (No design skills needed!)
Automate Your Facebook Interactions
Social media has added new ways to get leads and interact with your customers. It has also added one more thing to squeeze onto your already full plate.
78% of US consumers say they've found products and services using Facebook.
Interacting with your Facebook page followers can get you more likes, shares, and leads. To do it without taking up too much time, there are several settings you can use to automate the process.
Turn on Facebook Badges in the page settings, which automates the Top Fan Badges Feature
Add a Messenger greeting to people before they send you page a message
Set up automated Messenger responses (i.e. Thanks for contacting us!)
By automating some of the engagement activities, you can let people know you care, but won't have to be on your page all day.
Let Automation Do the Heavy Lifting For You!
If you put the right automations in place with your content marketing, there's no reason you have to choose between lead generation and serving your customers. You can have the best of both worlds!
What's your most time saving marketing tool? Let us know in the comments!