One of the most powerful components to fuel a strong business marketing engine is posting blog content regularly. Blogs help build and maintain good search rankings and provide continual touchpoints with your leads and customers.
But to be effective, your blogs need to be engaging and helpful for your audience. Good blogs can position your company as an expert resource for technology help, which is exactly what you're going for.
But how do you build perfect MSP business blogs that people will actually read? We'll go over some key ingredients below that will help you bake up some excellent and accessible content.
The Recipe for Blogs That Will Increase Leads & Conversions
To understand what goes into a perfect blog, you first need to understand the standard goals when writing blogs. Adding blogs and articles to your MSP site isn't just to fill out more pages and give visitors more stuff to read, blogs are a multipurpose tool that can do several things for a business.
Some of the main goals that blogs help businesses achieve are:
Boot SEO efforts and search rankings
Position you as an expert
Give leads and customers a reason to keep coming back to your site
Sell a particular product or service
Offer content for lead nurturing
Build and strengthen customer relationships
Offer answers to frequently asked questions
Provide content for active lead generation through email newsletters, videos, and social posts
All those goals sound nice, but what are the tangible benefits of blogs?
Here are a few marketing statistics that show how much businesses can benefit by posting optimized blogs regularly:
SEO benefits: Blogs can boost a site's number of indexed pages by 434% and increase indexed links by 97%.
Lead generation: Companies that have blogs see an average of 67% more leads than those that don't.
Website visitors: Businesses with blogs earn 55% more website visitors than those without blogs.
Sales conversions: 57% of business marketers have gained new customers as a direct result of company blogs.
It's much easier for most people to cook up a great meal when they have a recipe to follow. The same is true for blogging. If you have a recipe of the key ingredients to include in your blogs, it can make the process easier and help you get past writer's block.
Here are several key ingredients for cooking up tantalizing blog posts to boost your lead generation and sales efforts.
Add One Enticing Headline
The headline you use for your blog is one of the most important ingredients. It's the thing that entices people to click over to your blog content when it comes up in a Google search result, a social post, or they see blog teasers on your website.
One captivating headline can bring 80% more traffic to your website because 8 in 10 people decide whether or not to click a search result based solely on the headline used.
Some of the "tricks of the trade" when it comes to headlines that get clicks are:
Using numbered lists (8 Ultimate Cybersecurity Strategies You Need Today)
The "How-to" (How to Use Microsoft Teams to Be More Productive)
Fear element (This One Thing You May Be Doing Causes 60% of Data Breaches)
Tested solutions (Proven Best Practices for Solid Cloud Security)
Mistakes People Make (Are Your Employees Making These Common Password Mistakes?)
Form of a Question (How Can I Gauge Productivity for Remote Employees?)
Mix In a Strong First Paragraph Hook
If you don't capture someone's attention in the first paragraph, there's a good chance they're not going to read further and will never get to your call to action (CTA).
43% of blog readers skim through content instead of reading it thoroughly.
Think like a news story writer when writing your blog. Most journalists are taught the inverted pyramid structure of writing. This is also used in press releases.
It basically is an approach of putting the most important story elements in the first paragraph or two and then going into further detail from most important information to least important as you go.
Your goal with that first paragraph is to give people a reason to want to keep reading.
Add in Some "Proof of Concept"
You can tell people that cybercrime is getting worse, OR you can tell them that the FBI saw an increase in cyberattack reports in 2020 of 400%, and link to the source.
Including statistics as a "proof of concept" in your blogs makes them much more compelling and shows the reader that you've done your homework. It's also a better "non-salesy" sales pitch for a product or service than just stating something without having any facts to back it up.
Say, you're trying to sell a white-label password manager. Which of the two statements makes you want purchase one more?
Password management is a big problem and employees have too many passwords to remember. This causes them to use weak and easy-to-hack logins.
Option two makes a much stronger case leading up to your CTA because it includes tangible facts.
Sprinkle In a Storyline
When you illustrate a concept in a storytelling format, it's 22x more memorable than using facts only. When people can relate to something happening and put themselves in a character's place, they're already invested in what you're telling them.
When talking about IT solutions, you can easily sprinkle in an experience or two from the point of view of a client.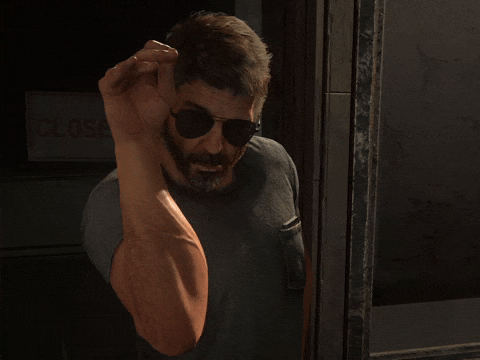 For example, "Phil's team was working overtime on a Saturday to get an important client project done. He was impressed with the effort everyone was putting in for the good of the company. Then, suddenly their server crashed, and all work came to a screeching halt. They tried to call their current IT company, but all they got was an automated message about them being back in the office on Monday. Who could they call for immediate help on the weekend to save the day?"
See how sprinkling in a story can instantly transport your reader to another place and get them engrossed in your message? While you don't want to overdo storytelling in IT business blogs, it's a great ingredient that can be sprinkled in as needed to help boost engagement.
Mix in Some Problem/Solution
Before you tell someone about the great solution you have for them, you should tell them what problem that solution is going to solve. The problem/solution format is an age-old one when it comes to writing sales and marketing copy and also makes a great foundational element for your blogs.
Start off with a problem, such as explaining the significant rise in ransomware attacks and the cost to small businesses when they're not properly protected and their staff isn't trained on phishing tactics.
Then slide in with the solution on how your IT offerings can keep them safe from ransomware attacks and hone the skills of their employees.
This problem/solution approach sets you right up for the CTA at the end!
Add a Dash of Helpful Tips & Links
If you're talking to someone about the importance of using great images on their website, your blog is 10x more helpful if you actually add some links to places where they can get free-use images online or to a site with photography tips.
Imagine that you are reading your own blog. What would you like to see on the subject that would make it even more helpful to you?
Think of tips and links that explain your subject in more detail, like screenshots on how to set up an Outlook rule or access a startup programs list in Windows.
Adding helpful tips and links where relevant into your blogs adds to your status as an expert. It also keeps people coming back to your site to read your content because they know your blogs are chocked full of useful information and bookmark-worthy sites.
Pour Into a Good Structure
A critical part of creating an enticing blog that drives leads is ensuring it's visually appealing. This means that someone shouldn't take one glance at a page full of text and leave because it looks too hard to read.
You want to have a good structure for your blog according to best practices. This includes using things like:
Headers and Sub-headers
Plenty of white space
Bullet points and numbered lists
Callouts in bold of important information
Images and illustrations
Short paragraphs
Find more tips here on making your MSP site content easier to read.
Top Off With a Compelling Call to Action
If you don't sum up your blog with a call to action, you leave your reader hanging and your blog is much less effective at converting leads and sales.
You can't just assume that at the end of your password security blog that people will intuitively know to look on your menu for your password manager and sign up.
For blogs to do their job as a "closer" you need to have a CTA at the end, which could be to sign up for managed services, download an eBook, or something else that you designate in your sales funnel.
Don't leave your readers hanging! Make sure you tell them what action you'd like them to take in a CTA before they finish your blog.
Cook up a Great Blog by Incorporating Best Practices
MSP blogs are an important part of a sales funnel and are proven to improve SEO, traffic, leads, and conversions. Just like cooking, practice makes perfect when it comes to adding the right blog ingredients.
You can also have a blogging professional "cook up" your perfect blogs for you to help you keep fresh content going up regularly.
Do you find keeping up with a business blog fun? Or challenging? Share your thoughts in the comments!