Keeping the content on your website relevant a year or three after it was written can be challenging. But you don't want people running into things that mention old dates or forgotten references. Otherwise, those potential leads could disengage with your site.
Creating company blog posts with the future in mind can help you avoid having your content perceived as irrelevant well before it's done working for you. It's also an effective way to attract new business via SEO and establish your brand as an authority in your industry.
By writing content that is relevant and valuable to your audience, you can generate a steady stream of traffic to your website and increase your chances of converting those visitors into customers. Use the tips below for creating evergreen blog posts that keep your site fresh and engaging.
What's the Difference Between Timely & Evergreen Articles?
Before we jump into the tips for evergreen blog posts, I wanted to discuss the difference between timely content and evergreen content. Both types of articles are relevant to your readers and can help you with lead generation.
Timely Articles
Blog posts that are considered timely bring some type of news or time-sensitive information to your audience. This information has a short shelf-life.
These are articles that deal with things like the impending loss of support for a Windows OS or the latest malware that's causing disruption in the business world. Timely topics are important for informing your customers and prospects, taking advantage of trending hashtags, and being seen as an industry leader. By their nature, they do have an expiration date when they're no longer seen as relevant.
Evergreen Articles
Blog posts that are considered "evergreen" can still look fresh to readers months or years after they are posted. These are the ones that drive your SEO efforts by taking root and generating ongoing traffic.
These are articles that will still be relevant one or two years after they've been posted on your website. They cover topics that will always be of interest such as the benefits of managed IT support services or how to keep your data safe when traveling. These articles are important drivers of long-term SEO and can continue generating leads as they climb the search rankings.
Next, we'll look at ways you can ensure you have a good foundation of evergreen content to continue feeding your MSP sales funnel year after year.
How to Keep Your Company Blog Relevant and Engaging
Adopt these best practices to keep your content fresh and engaging while putting down SEO roots that can continue growing.
Leverage Evergreen Topic Formats
Certain types of formats lend themselves to blog posts that continue generating interest years after they were first published. Incorporate these content structures into your blogging strategy to help keep your site fresh.
According to an analysis of 3.6 billion articles by Backlinko, the two types of blog posts that are most evergreen are:
List posts include topics such as "10 Best Microsoft 365 Productivity Tips" or "5 Ways to Identify a Phishing Text." How-to posts could be something like, "How to Set Up a New Router to Ensure It's Secure" or " How to Troubleshoot PC Freezing Issues."
Other topics formats that are the best to use for evergreen content are "best of" lists, data-driven reports, product reviews, case studies, and tips articles.
What are formats not considered so evergreen? These would be posts about presentations, press releases, and interviews.
Focus on Fundamental Concepts
Focus on fundamental concepts or principles that won't change over time. This means you should avoid mentioning specific products, services, or technologies that may become outdated pretty quickly.
An example of a fundamental concept would be something like vulnerability management or compliance. The vulnerability management lifecycle is not going to change much between now and a few years from now. People will still need to follow the steps of identification, prioritization, mitigation, and monitoring. So this type of topic could easily climb the search results rankings and continue generating leads for you for a long time.
Use Decade Headlines: 2020s Instead of the Year 2020
It's fine to post an article about the "Trends to Watch in 2020," but if you want to use that topic for an evergreen post, use "Trends to Watch in the 2020s" instead. This doesn't make your post irrelevant as soon as 2021 rolls around.
You can always come back to refresh the post in a couple of years, but won't have to keep going back to it every year to keep it fresh. You can also add more details on how predictions in the post are panning out.
Avoid Mentioning Specific Dates or Time References
When writing evergreen content for your MSP site, you should avoid specific dates that won't make sense if someone is reading your post a year from now.
For example, if you're discussing how the COVID-19 pandemic ushered in a new era of remote work, don't mention that the pandemic ended "last year." Instead, leave any specific date references out.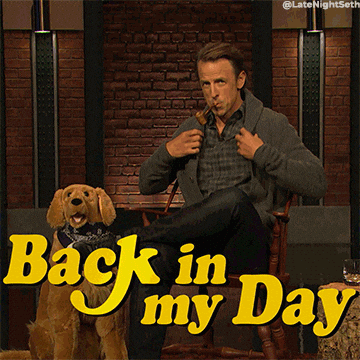 Always refer to impactful events like that as happening but don't note how long ago they happened. This makes your reference still valid no matter when someone is reading it.
Create With a Drip Campaign in Mind
Evergreen blog posts are great to include links to in your prospect drip campaigns. Not only does this help you get more traction from your content, but the continuous traffic also boosts the post's search position.
Think about the types of topics that would keep prospects engaged with your business. For instance, a post about cybersecurity best practices or simple compliance tips.
Include the blog post's first paragraph or first few sentences and a link to the post in a drip email that you send to prospects. When writing the post, do so with this drip campaign in mind, giving it a strong call to action.
Add an FAQ to the Bottom of the Post
Google's entire business was built on getting people answers to questions. You can leverage this need for information and keep your evergreen post generating traffic by adding an FAQ to the end of the post.
Come up with about 4-5 questions that would be relevant to the topic. You may have even answered them in a long-form way in the article.
Next, add these in a "Q & A" format with one-sentence questions and brief answers that are just a few sentences long. If you know how to do an anchor link, you can put an anchor at the FAQ. This allows you to use that FAQ link in other places, such as:
Social media posts
Emails
Customer replies
Interlinking
And more
Link Your Timely Posts to Your Evergreen Posts
A great interlinking strategy is to link your timely and more short-lived posts out to your evergreen posts. This gives those posts more traffic and can give people who may think your timely post is no longer relevant a place to go that will keep them engaged on your site.
Connect topics that are similar where linking will take people to more content on the same subject. For example, if your time-sensitive post is about the latest ransomware attack, add a link in it to your evergreen content on tips to avoid falling victim to ransomware.
Avoid Dated References
If you read a blog post today about how everyone was jumping on the ALS Ice Bucket Challenge craze, you'd likely think it was "so 2014!" In other words, you'd think the article was pretty outdated because 2014 is when that challenge became popular.
When writing content that you want to continue sounding fresh, avoid those types of references to fads or trends. They will easily date your content in a few years, making it look ancient to website visitors.
Choose Keywords Carefully
Because evergreen content is the heavy lifter for your SEO efforts, you want to choose the keywords you use carefully. Do not make the mistake of using the same 2-3 keywords in every blog post.
Research keywords that have some staying power and try adding your city or state to them. For example, "cybersecurity services Atlanta." Additionally, choose keywords that are unique to the article topic. It's better to have your posts being found for local and long-tailed keywords, than having all of them using the same keywords and in essence competing with each other for ranking position.
Read more: "10 Best Keyword Research Tools for IT Businesses"
Improve Your Content Marketing Strategy by Using Evergreen Tactics
Putting a little thought into your blogging strategy and including evergreen content can significantly boost your SEO results. Content that stays around longer on Google and keeps people engaged, is content that is going to continue driving leads and sales for years to come.
Need some help with a winning content marketing strategy? Contact us for a chat.
Have you ever used evergreen tactics for your company blog? Share your feedback in the comments!