In the competitive world of managed services providers, having a well-optimized blog is crucial for driving organic traffic and attracting potential clients. SEO plays a vital role in enhancing the visibility and ranking of blog posts. Without good SEO, you're basically spinning your wheels and not getting the traffic that you could.
One tried and true SEO strategy is link building. Yes, it's still very relevant in today's online world. Acquiring quality backlinks from reputable websites improves your MSP blog's search ranking, boosts organic traffic, and enhances your online presence.
While building quality backlinks can take a little time, it's definitely worth it to grow your traffic and sales. In this article, we'll explore some great link-building tips that can help.
Why Is Backlinking Important for SEO?
Link building is the process of getting other websites to link back to your blog. This shows search engines that your blog is trustworthy and relevant and improves your authority and visibility online.
Link building can also help you build relationships and attract new visitors who might be interested in your services. The more that your company domain is out there on the internet, the more social trust you build. You're also increasing your IT business reputation and positioning your company as a leader.
Out of roughly 200 ranking factors that Google uses, quality backlinks is considered in the top 8 in importance.
But… all links are not created equally. Get a link from a link farm site that does nothing but sell links to other sites, and it won't help you a bit. What types of link factors help your site?
Here are some important factors to consider when building links.
Relevancy
Are the site and page the link is coming from relevant to where the link is taking the reader? There should be some logical connection. Such as a site talking about the importance of backups, then linking the word "backups" to your backup and recovery services page.
Trusted Source Site
There's a difference between a well-kept site with good content and one that is full of ads, and little else. Your backlinks help you more if they're from reputable sites with engaging content.
Link Anchor Text
While you can't always control how someone links back to your site, it does help more if a keyword is hyperlinked that matches the content of your landing page. Such as hyperlinking "backups" instead of "Learn more here."
Page Authority
The higher page authority (meaning higher search position) that a page has, the better that backlink to your site will help. It's kind of like when someone invites you to stand next to them in a long line. The person near the front of the line helps your position more than the person near the back of the line.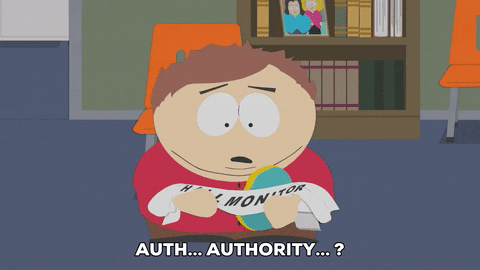 Anything above 50 is considered a good page authority score. You can use a tool like this Page Authority Checker from SmallSEOTools to check a page's authority ranking. Then prioritize reaching out to the highest page authority sites first.
Link-Building Ideas to Boost Your Blog's SEO
How do you get other websites to link back to your blog posts? There are many strategies you can use. Here are some of the most effective ones.
Create engaging and high-quality content.
Create high-quality content that people want to share and link to. This is the most fundamental tip for link building. If your content is valuable, informative, engaging, and original, people will naturally want to share it with their audience and give you credit.
So, make sure you do your research, use catchy headlines, include images and videos, and write in a clear and conversational tone. Produce informative articles, tutorials, case studies, and industry insights that provide real value to your target audience. This increases the likelihood of other technology-related websites referring to your content as a resource, resulting in valuable backlinks.
Guest post on other blogs in your niche.
Guest posting is a great way to showcase your expertise, reach a new audience, and get a backlink from a reputable website. To find guest posting opportunities, you can use tools like Google or BuzzSumo to search for blogs that may interest your target audiences and that accept guest posts.
Then, pitch them a topic that is relevant to their audience and fits their guidelines. Make sure you write a high-quality post that provides value and includes a link back to your blog in your author bio or within the content. If you need help writing guest posts, just let us know.
Regularly contributing guest posts is an effective way to establish your MSP blog as an authority in the industry while earning quality links back to your site. You'll also be building relationships with other industry sites, podcasters, and bloggers, which makes it easier to keep that backlink engine running.
Create and share infographics and visual content.
Create tech-related infographics or other visual content that people can embed on their websites. Infographics are one of the most popular types of visual content that people love to share and link to. They are eye-catching, easy to digest, and informative.
You can create infographics using tools like Canva or Venngage, and use data and statistics from reputable sources to support your points. You can also create other types of visual content like videos, slideshows, charts, graphs, memes, or gifs.
Then, make it easy for people to embed your visual content on their websites by providing an embed code or a share button. When providing embed text, remember to use a relevant keyword.
Read more: The Amazing Power of Infographics to Educate & Generate Leads for Your Tech Business
Leverage the power of influencer marketing.
By "influencer," I don't mean those social celebs hawking products on Instagram, I mean leveraging relationships with influencers within the MSP and tech community. Influencer marketing can be a powerful tool for link-building.
Identify influencers within the MSP industry who have a significant following and are respected by your target audience. Reach out to them and propose collaboration opportunities, such as guest posts, interviews, or joint webinars.
When influencers share your content with their audience, it generates quality backlinks and increases your blog's exposure. Additionally, influencer partnerships can enhance your brand reputation and attract new visitors to your website.
And before you wonder why someone would care to interview you or post your guest post, remember this… these tech industry influencers are always looking for content. They need to constantly feed that content engine to keep their followers happy. So, they may be more excited about collaborating with you than you think.
Comment on other blogs in your niche.
Commenting on other blogs is another way to build relationships with other tech-related site owners and get some exposure for your blog. To find blogs to comment on, you can use tools like Feedly or Bloglovin to follow blogs in your niche and get notified when they publish new posts.
Then, leave thoughtful and genuine comments that add to the discussion and show your interest in the topic. Don't spam or leave generic comments like "Great post!" or "Nice blog!". Instead, be specific and personal, and include a link back to your site's blog in your name or signature.
This tactic isn't going to give you quite the same boost power as getting a backlink within the text of an article, but it can help get your business noticed.
Engage in community building and outreach.
Engaging with your target audience and building relationships within the MSP community is essential for link-building. Participate in industry forums, social media groups on sites like LinkedIn or Facebook, and online communities where your potential clients and industry experts gather.
Share your expertise, answer questions, and provide valuable insights. By actively participating in discussions and offering valuable contributions, you can establish yourself as an authority in the field and earn backlinks naturally.
Use social media to promote your content and encourage sharing.
Social media is a powerful tool for getting more traffic and links to your blog. You can use platforms like Facebook, Twitter, Instagram, or LinkedIn to share your content with your followers and reach new people who might be interested in it.
You can also join groups or communities related to your niche and share your content there. Make sure you use hashtags, keywords, images, and catchy captions to attract attention and engagement. You can also ask your followers to share your content with their friends or tag someone who might like it.
Monitor and Analyze Your Backlink Profile
To effectively manage your link-building efforts, it is crucial to monitor and analyze your backlink profile. If you don't monitor your efforts, you won't have insight into what's working well that you should do more of.
You can monitor the quantity and quality of your backlinks using tools like:
Identify any low-quality or toxic links and disavow them to prevent any negative impact on your blog's SEO. Regularly analyze your link-building strategy to understand which tactics are working well and which need improvement. Adjust your approach accordingly to maximize the benefits of link-building for your MSP blog.
A Solid Link-Building Strategy Can Produce Great Results
Building a strong backlink profile is essential for improving your MSP blog's SEO and driving organic traffic. By creating engaging content, utilizing guest blogging, and following the other tactics laid out above, you can significantly improve your company's traffic and leads.
Need some help writing customized SEO-optimized blog posts each month? Contact us for a chat.
What's your biggest challenge related to driving traffic to your site? Share your feedback in the comments!