The warnings of a coming recession continue to get louder. It's not a message any IT business owner wants to hear, but it's one you can't ignore if you want to weather the storm.
This post is part 3 in our 3-part series called the MSP Recession Survival Guide. In this article, we'll explore the importance of a blog to your marketing and why you should build up content now to carry you through the potentially rough waters ahead.
While the reflex during tough economic times is to cut back on things like content marketing, that will only make things worse for you because you won't be driving new sales. Instead, build up extra content now. We'll tell you why.
Why Should You Build Up Your Blog Content Today?
This is the time of year when squirrels are going crazy gathering nuts for the winter. They know that when the weather turns cold, the trees go bare, and food gets scarce. Their goal is not to eat less food, it's to build up their food stores now so they'll be carried through those tough months ahead.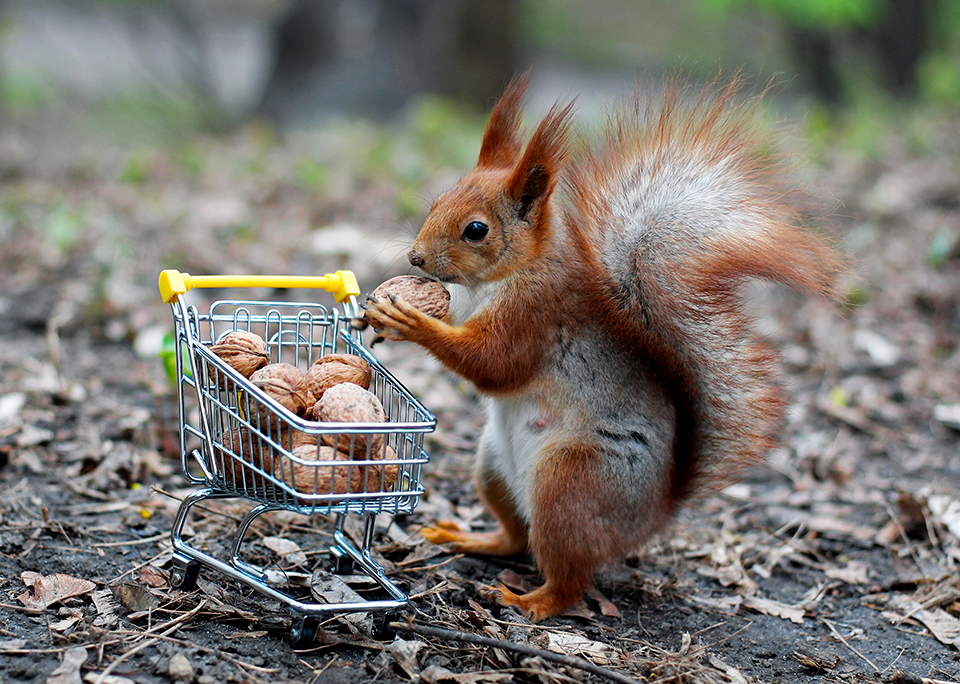 You should have the same mindset when it comes to the recession. Rather than cutting back on your digital marketing now to prepare for a potential downturn, you should be doing the opposite.
Increase the time and money you spend on your blog posts and other content that brings in sales, and build up a store of marketing that you can rely on should times get tough. If a recession does hit and you need to cut back on things like marketing spend, your lead generation won't be hurt. You'll have blog posts ready and waiting, just like those extra nuts the squirrels rely on throughout the winter.
Why blog posts? Because they are one of the most impactful types of digital marketing content you can have.
Here are a few stats that illustrate how your blog equates to revenue:
69% of companies say that their blog contributes to their lead generation success.
Companies that sell B2B and put out blog content generate 67% more leads than those that don't have a blog.
70% of online marketers say that creating content (like blog posts) is their most effective SEO strategy.
Now, let's dive into ways you can build up your blog content now to be fully prepared for an economic downturn. Then, we'll highlight why keeping your company blog going at all costs is critical for your MSP lead generation and sales conversions.
Tips on How to Build an Effective Inventory of Content
So, you're all on board with building up additional content to carry you through any needs to cut back on marketing spend in the future. Where should you start?
We have some tips below that can help.
Use "Evergreen" Topics
A recession has been looming for a while, but no one knows for certain if it's on our doorstep, going to come at all, or if it comes when it will impact company budgets. When building up your content, keep that in mind and use "evergreen" topics.
Evergreen means that these topics will be relevant to your blog readers today, 2 months from now, or sometime mid-next year. Topics like phishing detection tips, how to improve home Wi-Fi speeds, cloud security basics, etc. These will be topics you can bring out at any time and that won't be time-sensitive for you to publish.
Double or Triple Your Blog Content Creation Now
If you put out two new blog posts per week now, then begin generating between 4 to 6 blog posts per week, and store the additional ones for use in the future. Then, if you need to stop generating content and cut back on your marketing budget, you can tap your store of content and keep your marketing going.
Do what is comfortable for you now. These posts won't be "wasted" should a recession not come (we can all hope!). Instead, you can use them during vacation times or ramp up your posting frequency to see if it means an increase in leads and sales.
Use a Personalized Blog Writing Service to Help You
You may write your posts yourself or you may already use a blog writing service, like Tech Blog Builder. This is a great way to build up more content now without taxing your time.
We handle all the writing for you and can even upload your posts as drafts on your WordPress site, without posting them publicly. Then, all you need to do is make them public when you're ready to use them.
Just be careful about using syndicated blog content, because it can hurt your SEO efforts. It's best to use a service that writes personalized and unique content for your company's audience (like we do).
Get Your Team to Help
Do you write all your own blog content and aren't sure how you'll find the time to write more to store for a rainy day? Ask your staff if any of them would like to give writing an IT topic a try. You might find some hidden talent among your team, and the extra pair of hands can help you get your content inventory built up.
Reasons You Should Keep Your Blog Going at All Costs
Now, you might think, "Is keeping my blog going if I'm strapped for cash that important?" Yes, it is! While you may initially blame 100% of a revenue downturn on a recession, if you've stopped putting out digital marketing content like your blog during that time, this is most likely is partly to blame.
You have a better chance of a "soft" recession rather than a hard one if your blog posting and other marketing continue. Here's why.
Fresh Content on Your Site is Important for SEO
Google is constantly crawling sites around the world looking for the best content to show for various searches. Blogs are a critical component of having your website show in the search results, thus bringing in leads and new customers.
Search engine optimization takes time and consistency. If several months go by without you posting anything new to your site, Google notices this. It could result in any content that used to rank well, dropping back in the rankings to the pages rarely visited by anyone.
Page 2 of Google: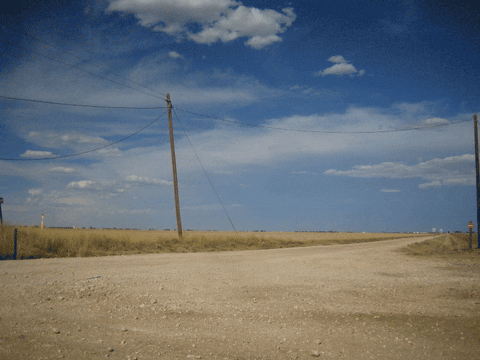 Ongoing Blog Posts Show Customers You're Still Healthy
When you stop posting new blog content, people notice. Potential leads visiting your site will see that several months have passed since your last blog post and immediately equate that to a problem.
"Is the company still in business?" "Are they struggling financially?" "Can I trust them with my IT needs?"
When you have backup content to keep your marketing engine going in tough economic times, it lets leads, customers, and everyone else know that you're still doing okay. Fresh content equates to your business being healthy and that equates to people trusting you with their business.
Your Blog Content Can Continue Driving Leads & Sales
Even during a recession, people and businesses will still need managed services and other types of technology support. IT isn't like a vacation that you can put off until a recession is over, it's vital to business operations as well as a constant in most people's lives. Thus, they will still be in need of your services.
A recession isn't the time you want to be one of the MSP providers that drops off the digital radar. You need to continue driving people to your website so you can close the deal and convert the sale.
Blog posts give you a number of ways to do this for both new customers and existing customers alike. For example, an existing client may get your newsletter and add on a new service you mentioned in your latest blog post. While new leads will continue seeing your fresh content on a Google search or through their social feeds and come to you for support.
Blog Posts Easily Translate to Other Content
Blog posts are the perfect foundation for other types of marketing content. So, if you have a store of these built up, it's not only going to energize your sales pipeline from a blog article perspective, but you can also use that content to generate social posts, infographics, newsletters, and more.
Some of the other types of content that you can be quickly generated from a blog post include:
Social media posts
Video
Infographic
Newsletter content
Squirrel Away Extra Blog Posts Now to Weather a Potential Economic Storm
When you look at how nature does things, it often makes sense for a business strategy. Take some of that innate smarts about preparing for the winter and apply it to your blog content today.
If you need help building up extra blog posts, social media posts, and videos. Just let us know! We can help you with affordable and SEO-optimized MSP blog content.
Looking for parts 1 and 2 of this MSP Recession Survival Guide? Find Part 1 on Tech Reputation and Part 2 on Tech Site Builder.
What's your biggest concern with the looming recession? Share your thoughts in the comments.